SCCA's next meeting on homelessness is in the planning stages. Please watch the website for updates.
Help Your Public Safety Officers Handle This Explosion of Homelessness
Whether because of a loss of a job, mental illness, or the death of a loved one, the causes of homelessness can be as varied as those who are affected by this modern-day epidemic.
The Los Angeles Police Department's officers are being trained to reach out to the homeless people. Also, the LAPD works with caseworkers on Homeless Outreach and Proactive Engagement (HOPE) teams. The Los Angeles Fire Department surveys encampments to lessen fire danger.
The Orange County Sheriff's Department cleared out the homeless encampment along the Santa Ana River. Anaheim Police Officers urge people to get help at a Community Outreach Day camp in the parking lot of Angel Stadium. Santa Ana Police monitor the encampment outside the entrance to Orange County Superior Court.
The Redlands Police Department attempts to get those people the resources they need. Your city, too, is involved in combatting homelessness.
Your Department needs you as their Chaplain to be at their side as they walk through these days.
Speaker: Leticia Colchado
Learn from Leticia Colchado, an administrator in the Chief Executive Office of Los Angeles County Homeless Task Force on the current trends in homelessness.
See how you, as an SCCA Chaplain, can serve this growing population.
God told us that He anointed us to proclaim good news to the poor.
Chaplains are found in most aspects of public and private life in our society today. We serve in health care, public safety, corporate, and political organizations but how many chaplains do we know that serve the homeless and the police who assist them? Learn how chaplains can be used to bring hope to the fastest growing population in Southern California.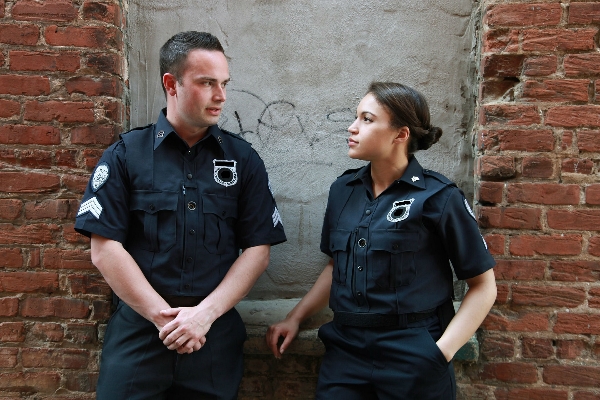 Regional Training Starts in:
Fill in this form and click green button: "Submit to Register"
EVERY MEMBER'S $40 yearly dues need to be renewed each January.
If you have not yet submitted your annual dues,

please support SCCA's ministry of providing high quality local training events for you

.
You can donate your yearly dues

now

v

ia PayPal

. Please click here. 
If you prefer to use a

credit card at a meeting

, SCCA has a mobile credit card reader. So, you can do it there.

If you prefer to

pay by check

, make the check payable to "SCCA" or "Southern California Chaplains' Association" and mail to: 


SCCA, Post Office Box 982, Placentia, CA 92871
If you have any problems with the RSVP process, please send an email to the webmaster with a full explanation of the issue. That way, we can look into it for you, and also ensure that the system remains workable for others.
Cost for a Continental breakfast and training at SCCA'S Regional Meetings:
No charge for members who have made their dues donation for the current year ending Dec. 31, 2018.
Guests at their first SCCA training are asked to donate $5.
Returning guests or members whose dues are not up to date will be charged $10. Members are welcome to update their dues at the door or via a check or PayPal today (button is at the bottom of the page).
A year's membership is only $40 for this 501(c)(3) non-profit organization. This includes access to each of the training meetings held throughout the region, the Continental breakfast served at each training, fellowship with like-minded Chaplains, and information provided on the website.