We have kindly been invited to be the guests at this impactful training held by

K-love

Crisis
Response
Care

In cooperation with Los Angeles Police Department Chaplain Corps and

Crisis Response Care: Multi Agency Chaplain Training.


Peer Support In Critical Events

Thursday, June 8, 8:00 a.m. - 4:00 p.m.
Lunch provided free!
INSTRUCTOR:
Rev. Dr. Naomi Paget
ICISF Instructor
FBI Chaplain & Crisis Interventionist


CORE CHURCH LA
2037 S. La Cienega Blvd
Los Angeles, CA 90034

Continuing Education:
Contact Hours: 7
Overview:

Peer supporters possess a unique connection and understanding within the realm of policing, surpassing the influence of education, titles, and degrees. These individuals engage in the same work, encounter similar crises, and navigate the aftermath of emotional and stressful situations.
During non-operational interactions, peer supporters are often the first to engage with affected personnel. They lend a compassionate ear to stories of crisis and trauma, offering support, opinions, and reflective insights. By establishing these meaningful connections, peer supporters become invaluable pillars of support for emergency services personnel affected by critical events.
To adequately prepare for critical events, it is crucial to train and equip peer supporters beforehand, ensuring they possess the necessary knowledge and skills to care for their impacted colleagues. Collaborative training among multiple agencies responding to the same critical event offers an advantage in readiness and coordination.
Key Learning Objectives:
Understanding the foundations of peer support
Exploring the context of critical events and disasters
Providing support for line-of-duty deaths and officer suicides
Responding effectively during community disasters and critical events
Upholding ethics and boundaries for peer supporters
Building endurance for peer supporters and peer support teams
Distress Statement
The content of these Crisis Response Training (CRT) workshops and/or presentations may include graphic or disturbing subject matter and maybe emotionally distressing to some participants. Participants are encouraged to leave the training at any point should they find the material excessively distressing. This curriculum is for educational and informational purposes only and should not be considered, or used as a substitute for, professional medical/psychological advice, diagnosis, and treatment.
**The K-LOVE/Air1 Pastoral Care members will be available to participants during the class to discuss any adverse reactions to the presentation, should this occur.

Join us for this insightful session on peer support in critical events. Register today to secure your spot.
We are delighted to introduce Dr. Naomi Paget, renowned expert in peer support and crisis intervention, as our distinguished guest speaker for our upcoming all-day meeting. With a direct engaging approach, Dr. Paget will enlighten us on the fascinating topic of "Peer Support in Critical Events."
With an impressive span of 61 years dedicated to disaster relief and crisis management, Dr. Paget has collaborated with numerous humanitarian relief agencies, including the ICISF, BGR, and National VOAD. Her expertise as an instructor and curriculum writer has been acknowledged by her appointment as a Fellow in the American Association of Experts in Traumatic Stress and the National Academy of Crisis Management.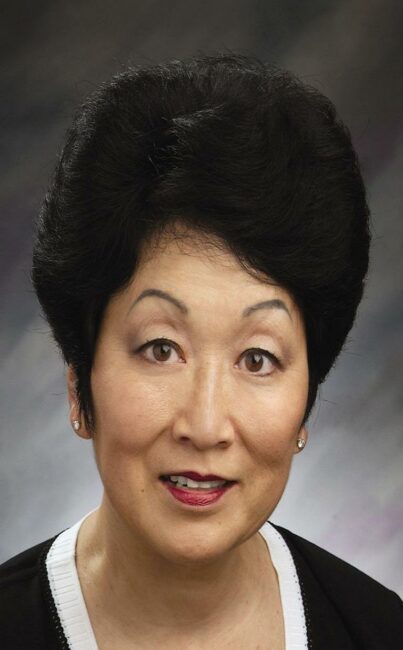 Recognized as an accomplished author and an ICISF Approved Instructor and K-LOVE CRC Instructor for various crisis and trauma courses, Dr. Paget has provided invaluable consultation to both national and international organizations.
Moreover when she spoke at an SCCA meeting in 2016, our members agreed this was one of the best trainings ever!
Throughout her illustrious career, Dr. Naomi Kohatsu Paget has demonstrated her unwavering commitment to providing spiritual and emotional care in various contexts, including the workplace, parish, healthcare, community, and law enforcement arenas. As Chair for the National VOAD Emotional & Spiritual Care Committee, she has been instrumental in shaping the field and ensuring the well-being of those affected by critical events.

Dr. Paget's extensive credentials and vast experience make her an exceptional authority in the field. She holds board certification with the Association of Professional Chaplains and has served as a crisis interventionist for esteemed organizations such as the FBI, Southern Baptist Disaster Relief, and American Red Cross. In addition to her remarkable chaplaincy work, Dr. Paget has made significant contributions as an author, with her notable publication "Disaster Relief Chaplaincy" under the North American Mission Board.
Dr. Paget's dedication to education is evident through her role as an adjunct professor, where she imparts her wisdom and knowledge to Masters and Doctoral students at esteemed institutions such as Gate Seminary, Denver Seminary, and Crown College.

In addition to her impressive accomplishments, Dr. Paget is the author of "The Work of the Chaplain," a groundbreaking book that serves as the ideal starting point for anyone, including seminarians, interested in exploring a calling to minister beyond the confines of traditional church settings. This invaluable resource provides a comprehensive overview of chaplaincy, addressing the needs of various chaplaincy roles, and transcending personal perspectives often found in autobiographical works.
We are privileged to have Dr. Naomi Paget join us for this all-day meeting. Her expertise, unwavering dedication, and compassionate approach to peer support in critical events will undoubtedly leave a lasting impact on all attendees. Furthermore, we are pleased to announce that lunch will be served during the meeting, ensuring a nourishing and engaging experience for all participants.
In 2023, being a chaplain in SCCA, a non-profit 501(c)(3) organization, holds immense importance. SCCA encourages and supports agencies with Chaplains programs (law enforcement, fire, military, hospital, correctional, etc.). Most importantly, it assists in the development, implementation, and training of Chaplains. Plus, we enhance the impact of Chaplains in Southern California.

SCCA welcomes individuals from all backgrounds, regardless of race, ethnicity, sex, age, or religious affiliation, who have an interest in chaplaincy and support the goals and objectives of SCCA. To become a member, an applicant must either be a chaplain with an agency or organization or possess an interest in and support SCCA's mission.

While it is not mandatory to be a chaplain to become a member, SCCA would appreciate knowing the name of the agency or organization where the member serves if they are a chaplain.
SCCA Dues

EVERY MEMBER'S yearly dues need to be renewed each January. Please support SCCA's ministry of providing high quality training events for you. Normally, that is $40 a year.

Although we have not had any events this year, we are still aiming to do so when the summer is over. Please let us know what topics you're interested in, and how we can help serve you in your ministry.

Even though even though we're dark right now, we still have neverending expenses such as the cost of software, updates, and hosting for the website.

So if you would like to help with that, please send a note to our Treasurer, and he can arrange for PayPal or a check. You can send this an email at sccachaplain@gmail.com.

If you prefer to pay by check, make the check payable to "SCCA" or "Southern California Chaplains' Association."

Mail it to:
SCCA
Post Office Box 982
Placentia, CA 92871

Your year's membership in this 501(c)(3) non-profit organization includes access to each of the training meetings, fellowship with like-minded Chaplains, and information provided on the website.